As his country begins the countdown to independence, legendary South Sudanese commander Gen. Joseph Lagu talks about days gone by, and of his people's secret ties with Israel.
By Danna Harman
JUBA, South Sudan – In each country he used a different code name: He went by Charles as he traveled by road to Uganda and onto Congo; switched to Nathan as he flew to Rome; and then became Leonard when he picked up his fake passport and traveled to the Comoros Islands. It was only three weeks after setting out from dusty Juba, South Sudan – when he finally landed at his destination – that he heard his real name spoken out loud. "Welcome, Gen. Joseph Lagu," the Israeli officers receiving him at Ben-Gurion International Airport said. "We have been waiting for you."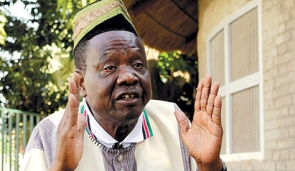 The year was 1969, and the predominantly Christian and black southern Sudan was mired in a long and brutal civil war against the Muslim-Arab north, a war that would claim half a million casualties before a fragile truce was declared three years later. When the legendary South Sudanese commander returned home from his clandestine Israel mission that year, he carried with him Prime Minister Golda Meir's promise of weapons and training – critical help, he says today, that subsequently turned the south's struggle for freedom around. "It help set us on the path to where we are today," he says, "and that will never be forgotten."
Read the entire fascinating story at Haaretz.com.