From Reuters Africa: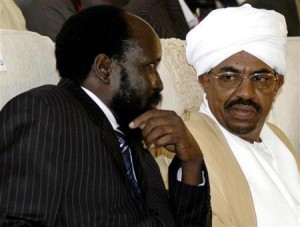 KHARTOUM (Reuters) – Sudanese security agents blocked the printing of a newspaper linked with the south's main party, raising fears of a new wave of censorship, one of its editors said on Thursday.
Staff at Ajras al-Huriya said no explanation was given but the Khartoum-based paper has carried prominent articles about the widely expected secession of the south following a referendum and street protests over price rises.
"We took our newspaper to the printing press last night (Wednesday) and the security guys came and stopped it," deputy editor-in-chief Fayez al-Silaik told Reuters. "They said you can't print it until we have read it. But they didn't come back until now."
"Now we are … waiting. They may close or suspend the newspaper … We are expecting the worse."
Neither national security nor Sudan's media regulator, the National Press Council, were immediately available for comment.
Al-Silaik said most of the paper's editors were from the north but they were worried how the media would be treated after the south declared independence.
"They (the government) may stop all the freedoms. They may declare emergency laws."
Sudan's constitution guarantees a free press but papers have faced censorship and shut-downs in the past, particularly during politically sensitive periods.