"Not every generation is given the chance to turn the page on the past and write a new chapter in history. Yet today — after 50 years of civil wars that have killed two million people and turned millions more into refugees — this is the opportunity before the people of southern Sudan.
Over the next week, millions of southern Sudanese
will vote on whether to remain part of Sudan or to form their own independent nation. This process — and the actions of Sudanese leaders — will help determine whether people who have known so much suffering will move toward peace and prosperity, or slide backward into bloodshed. It will have consequences not only for Sudan, but also for sub-Saharan Africa and the world.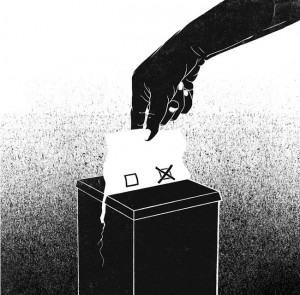 The historic vote is an exercise in self-determination long in the making, and it is a key part of the 2005 peace agreement that ended the civil war in Sudan. Yet just months ago, with preparations behind schedule, it was uncertain whether this referendum would take place at all. It is for this reason that I gathered with leaders from Sudan and around the world in September to make it clear that the international community was united in its belief that this referendum had to take place and that the will of the people of southern Sudan had to be respected, regardless of the outcome.
In an important step forward, leaders from both northern and southern Sudan — backed by more than 40 nations and international organizations — agreed to work together to ensure that the voting would be timely, peaceful, free and credible and would reflect the will of the Sudanese people. The fact that the voting appears to be starting on time is a tribute to those in Sudan who fulfilled their commitments. Most recently, the government of Sudan said that it would be the first to recognize the south if it voted for independence.
Now, the world is watching, united in its determination to make sure that all parties in Sudan live up to their obligations. As the referendum proceeds, voters must be allowed access to polling stations; they must be able to cast their ballots free from intimidation and coercion. All sides should refrain from inflammatory rhetoric or provocative actions that could raise tensions or prevent voters from expressing their will. "
Read the rest of President Obama's Op-Ed in the New York Times.